Car Finance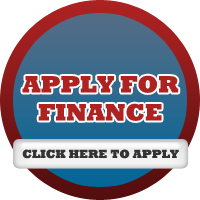 Hire Purchase (HP)
WHAT IS IT?
The simplest way to buy a car with finance. Just pay a deposit, make regular repayments for a fixed period and, at the end of the period, the car is yours.
FEATURES
Fixed repayments. At the beginning of the agreement, both the amount you will pay, and the repayment period, is fixed and will not change.
Fixed Interest. Even if other interest rates go up, the interest rate on your finance repayments will not be affected.
Flexible payment terms. Choose the length of the repayment period to suit your budget. Within the usual repayment period or 1-5 years, it's entirely up to you.
Initial outlay. You can choose to pay from as little as 10% of the amount to be financed at your initial deposit.
Personal Contract Plan (PCP)
WHAT IS IT?
Probably the most flexible way to buy your new car, with a choice of deposit, monthly payments and final payment to suit your needs.
FEATURES
Affordability. With part of the car's value deferred until the end of the agreement, the monthly payments are lower than with many other finance plans.
Initial outlay. Your deposit can be as low as 10% of the amount to be financed.
Financial security. With our Guaranteed Future Value you have the security of knowing the minimum value of your car at the end of your agreement.
Choice. At the end of your agreement you can make the final payment and keep the car, hand it back, or trade it in. And there's no need to decide what to do until then!
All our vehicles are fully serviced and prepared prior to handover to a customer. We offer a wide range of services, including Used Vehicle Sales, Finance, part Exchange, and Warranty. We also buy used vehicles, that meet our requirements, for resale.